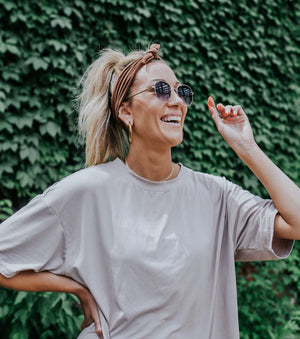 Style Tips
---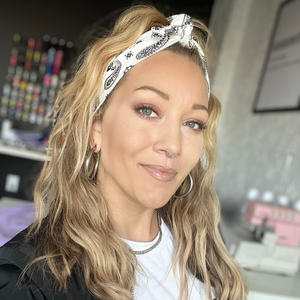 Here's a twist. Get rid of the crunchy, flimsy cotton bandana, seriously. I knew EXACTLY what I wanted to do to get rid of mine. Replace it with something better than...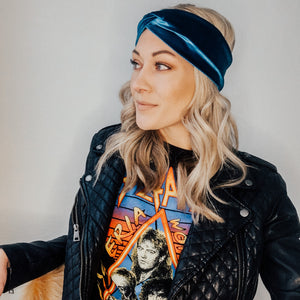 If you love wearing a beanie or a dad hat (and headbands), this look is for you too.  This is by far one of my favorite ways to wear a...
Handmade in KCMO
Heavy Head® is now a 274sq ft studio in the West Bottoms of Kansas City, Mo!
Heavy Head is a branded, handmade headband business with custom labels and a wide range of styles for everyone to wear.
Est. in 2020 and still growing strong! None of this is possible without you.
Thank you!
Shop All products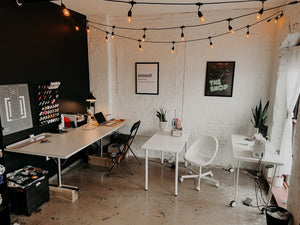 I'm Jac!
The one woman show behind Heavy Head®. (and with a little help from my friends.) I have been a flight attendant for the last 7 years. In light of the 2020 pandemic and my expected furlough, I used the extra time on the ground in my home town of Kansas City to push myself onto a limitless path of creativity to start a business, Heavy Head®. I realized there was a lack of "fashionable" headbands so I decided to create a blend of headbands for men, women, for all occasions and have plans for the future with more headwear options. I prefer a dope headband, traveling, and any live show in my free time. Join me on this entrepreneurship journey!
Follow on instagram